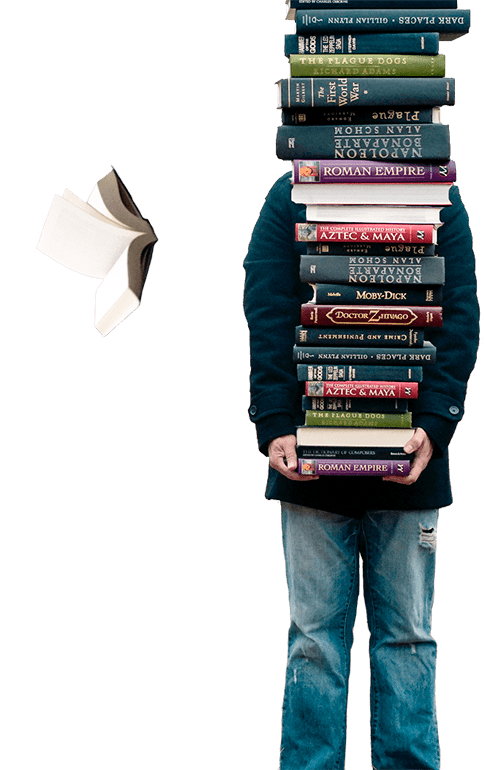 Want to publish a book?
We're here to help!
We will contact you as soon as possible. We'll answer your every question and help you to get started.
By clicking on the button, you consent to the processing of personal data and agree to the
Privacy policy .
Superb Work &
Professional Team
Always in Touch
for Support
Fully Print-ready &
Publishing Layout
We Know Exactly
What You Want
We Care About All The Technical Details
Hundreds of Happy Authors
What

Will You Get?
Basic Services
Book layout:


Formatting the inner part with a nice, great, professional design considers all the details for professional printing. A layout that is done by us will be accepted by any printers.

Book Cover Design:


Develope for ebook, paperback, hardcover, hardcover + dust jacket options with a back and spine of the book and includes all the necessary parameters for superb quality print.

Ebook layout


Of superb quality (EPUB and MOBI formats) that will be accepted by any bookstores or websites.

*3D model of your book


With a few different foreshortening - an excellent advertising material for ads of your book and media kits.
Additional Services
*Great promotional video


Of your book for using on different websites, youtube channels, and TV.

Placing your book on different self-publishing resources,


Such as Amazon, IngramSpark, Lulu, etc.

Book edition and translation services.


We make smooth and professional translations and edit the text of your manuscript. Available at this moment: English, Spanish, and Russian languages.

**Negotiating with a printer

(if you choose it) and finding out all technical details necessary to print your book.
---
* Providing this service is possible only through previous agreement of price and all details of this service.
** Service providing for free in case of order layout in our company.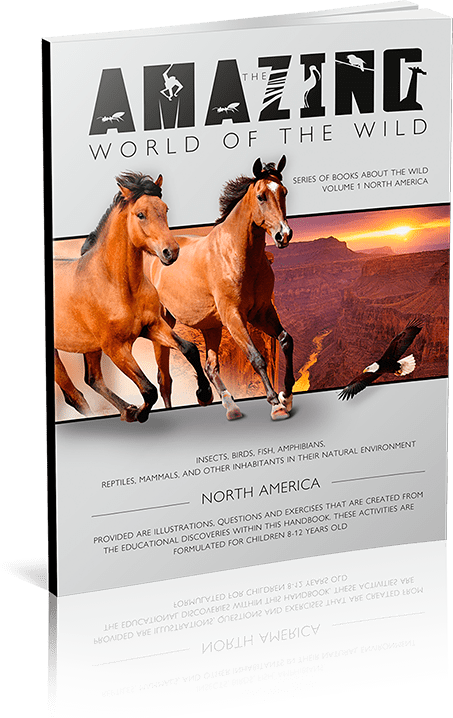 The Amazing World of The Wild
There are more than four thousand different kinds of animals on Earth. There is no such thing as a useless animal because every kind plays their own role in living nature. Despite that, each year there are fewer and fewer animals in the world.
Amazing animal world workbook for kids 8-10 years old.
Go to Book's Page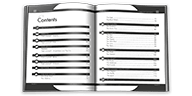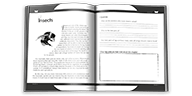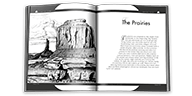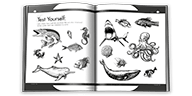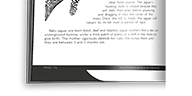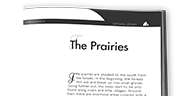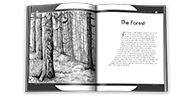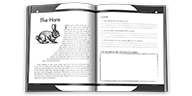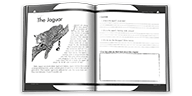 How

Much it Cost?

Please, use this book calculator to know the price of your book project. Take the number of words in your manuscript as a base and check the services you need. Remember, the price calculated here is an approximation, especially if your manuscript contains a lot of graphics, diagrams, formulas, and tables. Please contact us for an examination of your manuscript file and determine the final quote for your project.
Our

Happy Writers
Mark Baird
Anna Zubrytska and her team of professionals provide outstanding assistance to our charitable endeavors, and to the US Veteran authors we assist. Their book covers are extraordinarily artistic. And their knowledge of properly preparing and submitting manuscripts for publication is unmatched! I know they have thoroughly studied and researched how to maximize book sales for their authors, including translation and marketing any book worldwide. -- To say that I enthusiastically endorse BrainOn Publishing would be an understatement. -- Go with BrainON!
Go to Author's Website
N. C. Batten
Brainon Publishing staff helped guide me with through the final stage of completing my first children's book. After writing, editing and completing my book illustrations, they helped me collaborate the book with ease. Not only are they professional, but they also help guide you to enhance your book project to a more professional level, to compete in the publication industry. Highly recommend their services for your final stage of book preparation.
Go to Author's Website
Mirza Barlas
"My first book became a number 1 bestseller on Amazon and I give a lot of credit in this to Brain ON team, who were my book designer. My book was pretty big, and had complex publishing requirements for paperback, ebook which requires a files of different formats.
Go to Author's Website
We are a team of professionals and like-minded people who have more than 25 years of publishing business experience. We perfectly know what you want and when you want. And we set a perfect goal to live up to your expectations, which will appeal you to come back to us again and again...
Anna Zubrytska
Contact

With Us
Send Us Your
Message
Please, use this form to contact us for any questions or send a request to start your book production and attach the files of your manuscript.

NOTICE; The total size of all files of your manuscripts shouldn't be over 20 Mb. For sending files of bigger size, please go to BrainON Clients Entry or use Google Drive , DropBox and similar services. The accepted formats are doc, docx, rtf, txt, pages, pdf, jpg, png, zip.